Episode 24: Introducing the Father of Western Esotericism: Plato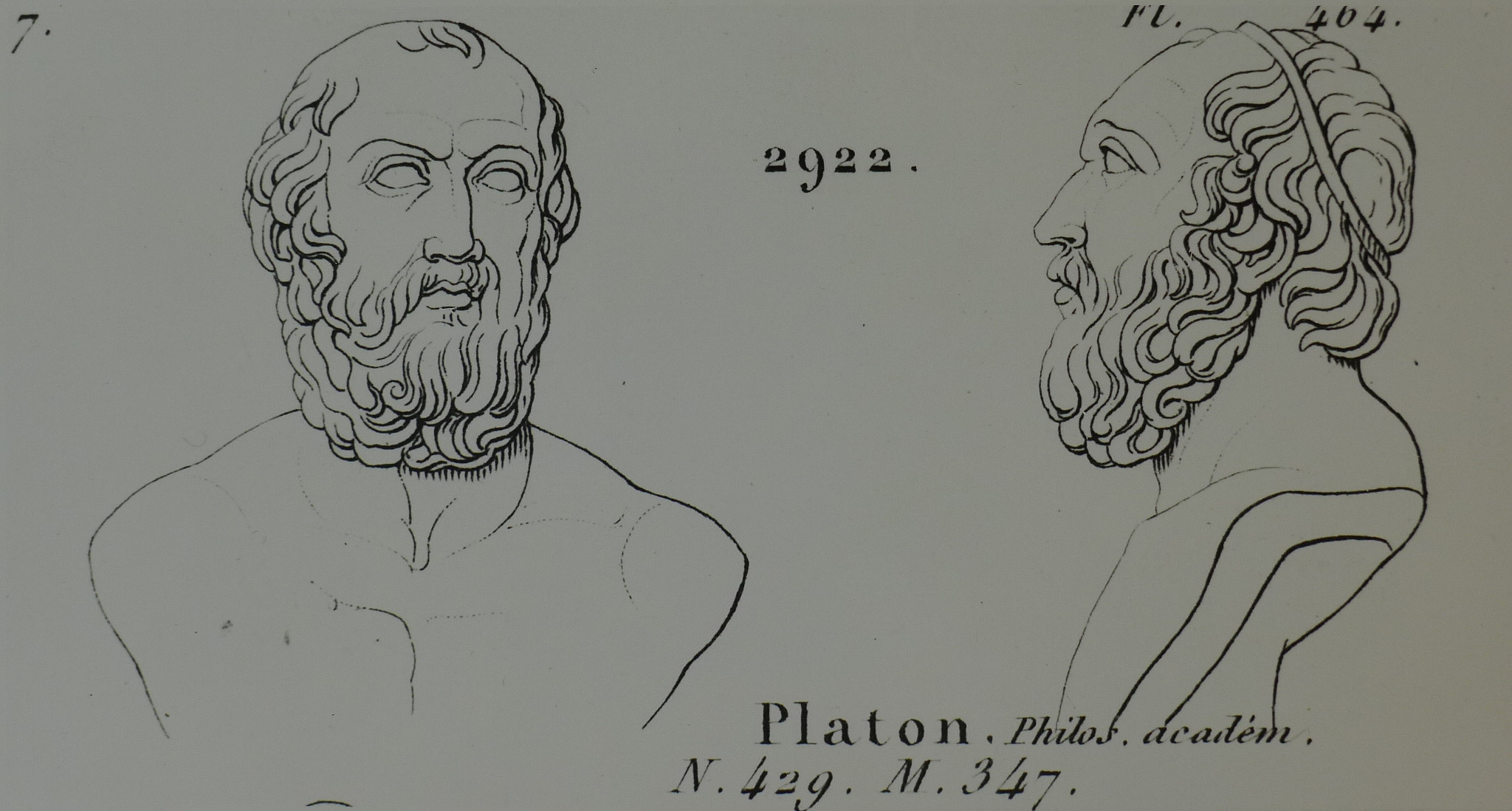 Plato has been characterised in almost as many ways as he has had interpreters. The plagiarist. The mystic. The con-man. The proto-fascist. The dualist. The monist. The arch-rationalist. The great spiritual thinker. The teacher. The dismantler of all teachings. The deceiver. The truth-teller.
Plato has been many things to many readers, and the controversies about what he really meant were already underway during his lifetime. In this episode, the first off a series exploring both Plato's own writings and the equally-important story of how esoteric authors have interpreted them, we introduce a few important points about the west's greatest thinker: his sketchy biography, his dazzling literary oeuvre, his relationship with his philosophical predecessors, but, above all, his penchant for trickery. The only thing one can say with absolute certainty about Plato is that he wants to turn your certainty against itself.
Plato was a man of masks, but, while always hiding behind the characters in his dialogues, he somehow achieved a greater influence as a thinker than arguably any other single person in the history of the west. His contributions to the western esoteric traditions are so fundamental that it is no exaggeration to say that, without Plato, western esotericism would never have existed. Welcome to the world of Plato, where nothing is as it seems. And you can't even count on things not to be as they seem; they might be exactly as they seem, just to mess with your head and make a point about too-easy assumptions.
Works Discussed in this Episode:
Whitehead, A. N., 1979. Process and Reality. Free Press, Glenview, IL. p. 39.
Jay Z & Kanye West, 'No Church in the Wild', Watch the Throne, 2011
Recommended Reading:
On Plato's many detractors in antiquity:
Dixsaut, M. (Ed.), 1993. Contre Platon, vol. 1: Le Platonisme dévoilé. Vrin, Paris.
Feuk, R. (1913). Adversarii Platonis quomodo de indole ac moribus eius iudicaverunt, Jena (PhD thesis collecting the primary evidence as only Germans can!)
Geffcken, J. (1929). 'Antiplatonika', Hermes 64 : 87-109.
And for the the continuation of hatred of Plato into the middle ages and Renaissance, see
Hankins, J., 2003. Humanism and Platonism in the Italian Renaissance. Edizioni di Storia e Litteratura, Rome, Vol. II, pp. 27-415, 'Antiplatonism in the Renaissance and the Middle Ages'.
Themes
Esoteric Hermeneutics, Mystery-Cult, Philosophy, Plato, Pre-Socratic Philosophy